Art Department in London – How we work on set
We call Einstein's Octopus an 'Art Direction Studio' as most of our work is off site. This, and we often handle more than one job at a time. However, an 'Art Department' is what we are referred to on set. There are lots of recognised roles within the Art Department that Einstein's has decades of experience with. If you work outside the film industry or are new to working with us, this is how responsibilities are divided up. The following breakdown is based on film industry commissions, although in reality stills, events and live arts work in much the same way. We are an extremely experienced Art Department in London.
Production Designer & Art Director – Creative Heads of Department
Production Designer and Art Director are the two key roles here. Responsibilities are numerous. Firstly, there's liaising with directors and creating designs that enhance their vision. Secondly, there's the costing and cordial jousting that takes place with the producer. This complex balancing act ensures the production is financially viable whilst allocating sufficient funds for paying everyone. At Einstein's Octopus we generally give a price that covers everything. This includes all the materials, expenses and Art Department London labour rates. We cost to cover all activities from storyboarding to sweeping up. Thirdly, we have to pick the right crew. Utilising an entirely freelance team means that personnel are picked on individual merit to suit the job. This doesn't mean we put together teams of strangers. On the contrary, some of our regulars have been working, and playing, with us since our inception.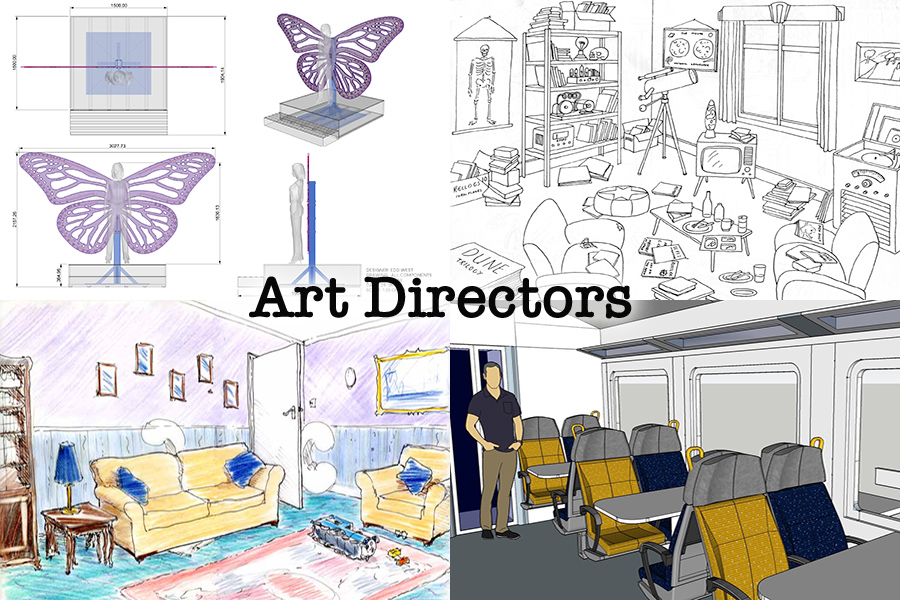 Construction Managers
Assuming we're building something of scale, a Construction Manager is an Art Director's first port of call. This highly skilled individual is responsible for deciding how everything will be made. They also choose the construction crew they desire to work with. At Einstein's the Construction Manager doesn't simply interpret the Art Director's drawings. Before draughting takes place they offer technical advice and are invited to be an integral part of the quoting process. Once designs are agreed with a director and signed off by the producer, the Construction Manager may start a pre-build in their workshop or book a crew for on set. For an Art Department in London, finding the right space for a pre-build is not always as straight forward as it sounds as space is at a premium.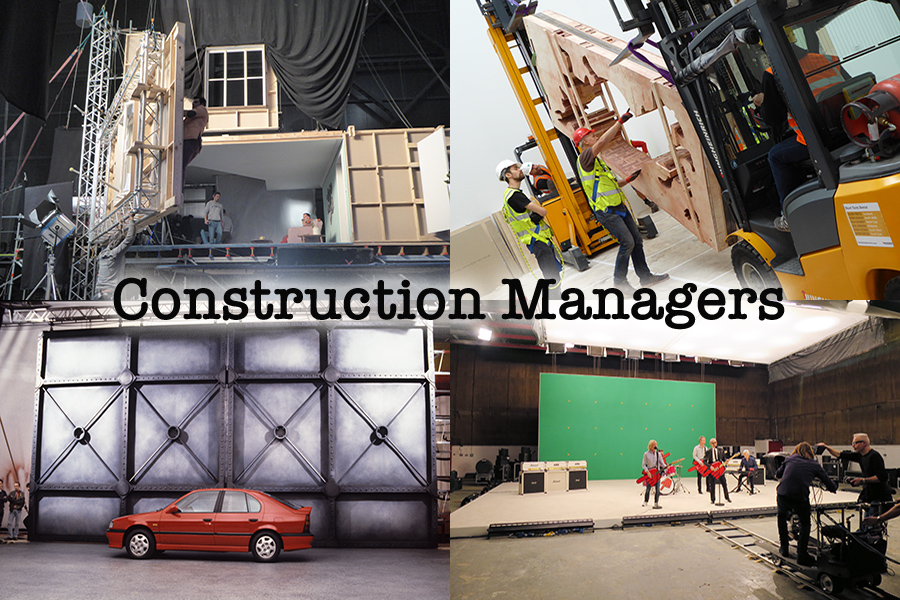 Art Department / Construction Crew
An Art Department in London often has crews that consist of many specialists. Firstly, there's the Chippies who are responsible for building the sets. These Renaissance folks are literally and creatively tasked with much of the Art Department's heavy lifting. Secondly, there's the Prop Makers who make key elements likely to feature heavily on camera. Such hero props may incorporate other disciplines like sculpture, model making and special effects. Thirdly there's the painters. Commissioned for large backdrops, Scenic Artists have the most prestige. Additionally there's painters who excel in finishes like wood graining, as well as the more general P&D crew. Other job descriptions include welders, plasterers, drivers and Art Department Runners. As stated, a Construction Manager may employ all these people directly. However, with smaller jobs at Einstein's the Art Director often assimilates this role and directly employs their own team.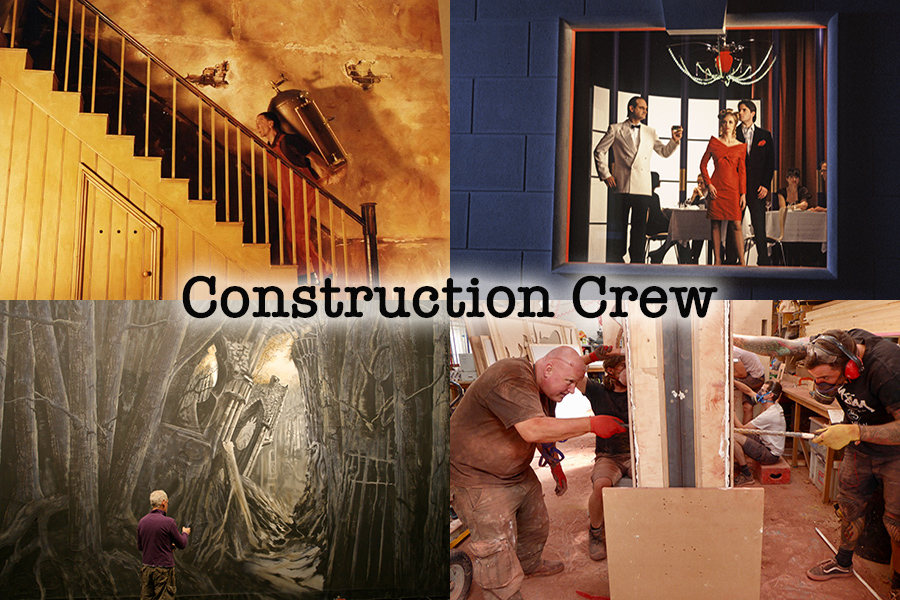 Stylists and the purchasing of props
Styling is the purchasing and hiring of brought in elements. Once we've built a set, the stylist's job is to add character and detail. A Stylist employed by an Art Department in London has to have intimate knowledge of all the prop houses. These vast institutions offer virtually every piece of furnishing imaginable. Stylists need a keen eye, the ability to work within an agreed budget and a detailed appreciated of design history. Augmenting hired props, the Stylist purchases smalls and specialist items from shops and online outlets. Prior to a shoot, the stylist will present reference shots to the director of everything they are planning to supply for approval. Stylists in London are always freelance and tend to work for a number of different London Art Departments.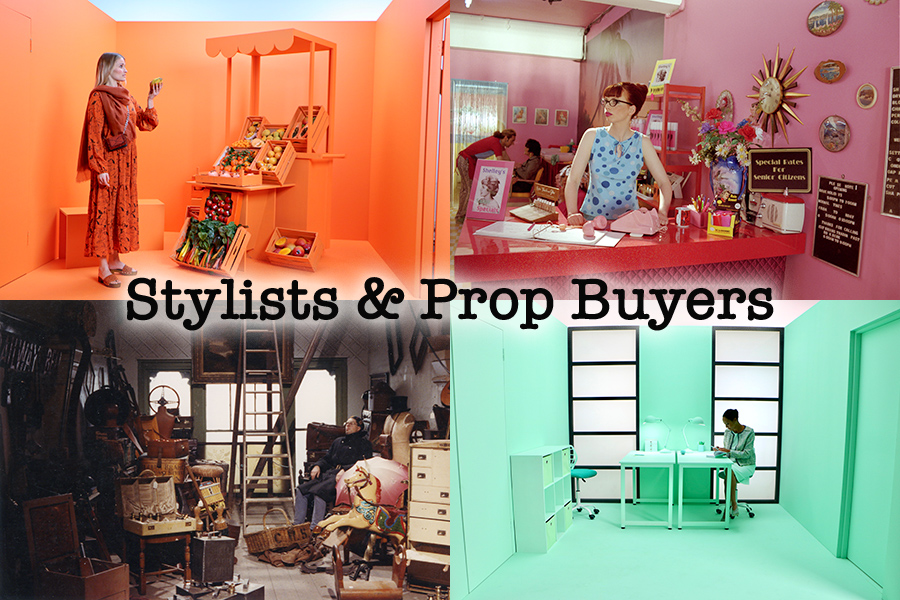 Rigging Crew
Riggers work across departments. However, all of their official dealings concerning the set will overseen by either the Art Director or The Construction Manager. In this role they are an essential extension of the Art Department in London. Supplying staging, hanging blacks and scaffolding services are common tasks for Riggers. They can also be responsible for the most complex and dangerous tasks, magicians who make the impossible possible.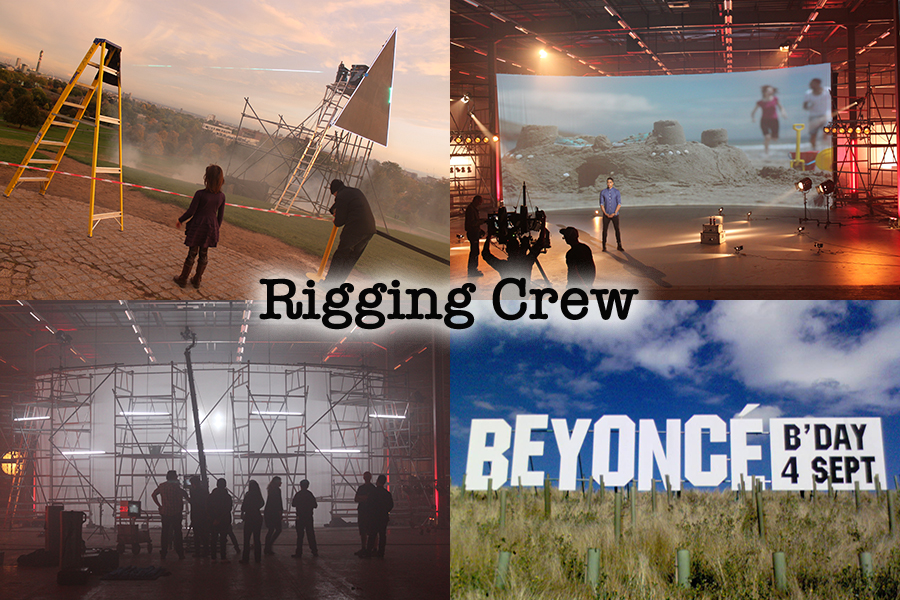 Modelmakers
Sometimes it's necessary to create entire worlds in miniature or produce small scale key props close ups. With phenomenal attention to detail, Modelmakers work with a vast array of materials and processes. Their skills encompass those of the watchmaker, pattern cutter and jeweller. Jockeying the latest technology and CAD possibilities, they also regularly work on intricate mechanical rigs. This requires both dexterity and extraordinary patience. These days the camera sees everything so achieving the requisite levels of immaculate finish is essential. No London Art Department can be complete without a competent Modelmakers on their books.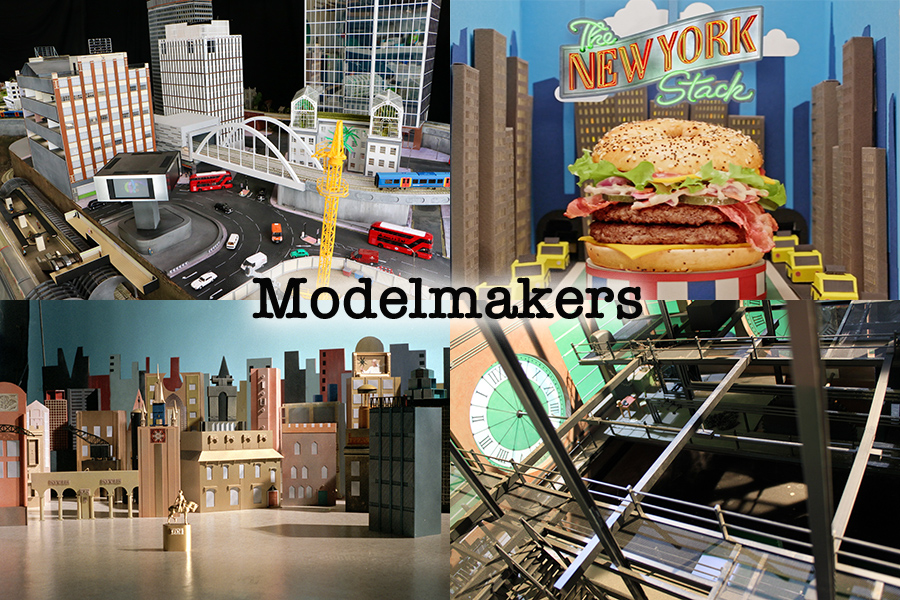 Special Effects Crew
Fire, water, pyrotechnics, wind, atmospherics, snow and complex mechanical rigs all come under the banner of Special Effects. At Einstein's the Art Director may well hire in specialist technicians to deal with these elements (often there is a legal requirement to do so). However, some of the simpler tasks we will take on in-house. In the case of large-scale mechanical rigs like rocking rooms, Einstein's has previously drawn on the services of highly qualified engineers and dedicated metal shops. We once even commissioned an exploding bolts specialist from an oil rig for U2's Achtung Baby commercial.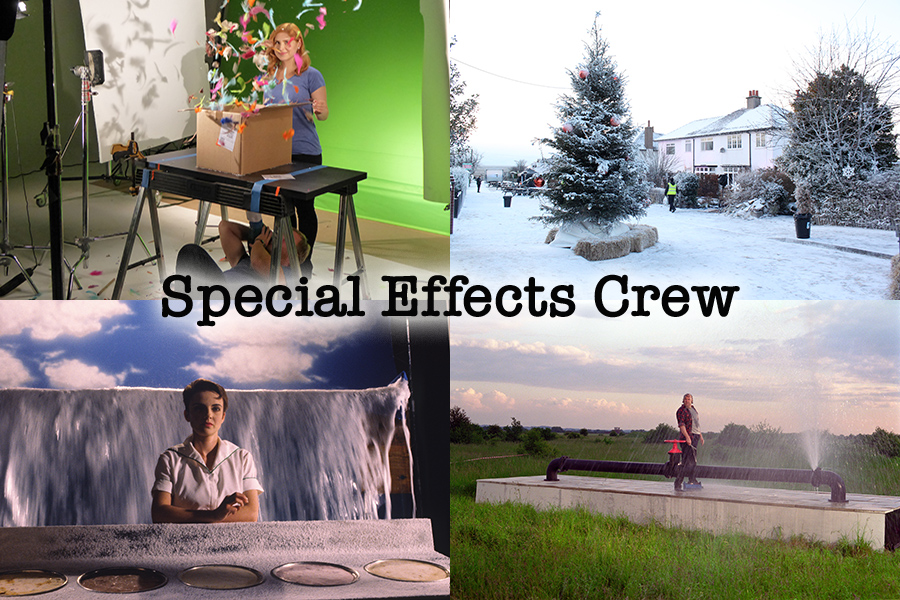 Sculpture
Sculpture is another key service that comes up regularly. Not just the clay modelling of busts, sculpture covers a multitude of services. There's fibre-glassing, mould making, casting in numerous materials, polystyrene carving and blow foam wrangling as well as all the traditional forms of figurative sculpting. Jobs can vary from entire sets of carved rockface to a sculpted likeness of a celebrity at any scale. Much of the time at Einstein's we will call on the work of a dedicated sculpture studio (there's one we have worked with for three decades). However, as computers make inroads into carving, we sometimes choose to sculpt digitally. We then send files straight to an outsourced shop offering 5 axis carving, before doing the finishing ourselves.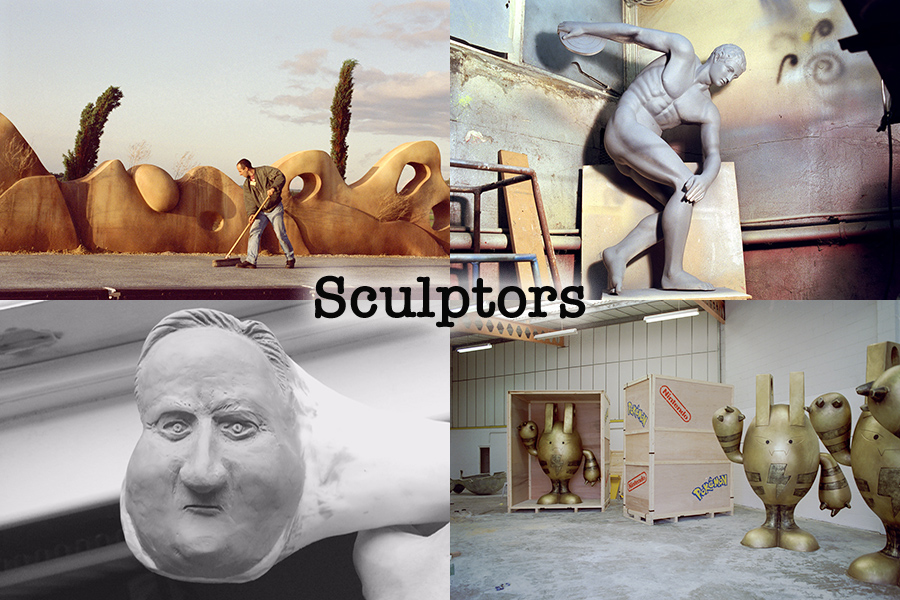 Other Specialist Art Department Services
The Art Department's responsibilities cover a host of other disciplines. Soft sculpture and needlework, animatronics, puppets, upholstery, greensmen, florists, graphics, printing, inflatables, engineering, leatherwork and liaising with action vehicles to name but a few. No other department on set gets to cover such an all-encompassing and diverse range of specialities. Every job at Einstein's Octopus is testing in some new way and brings with it fresh challenges and rewards.  Permanently on our toes, we never know what incredible request is coming next…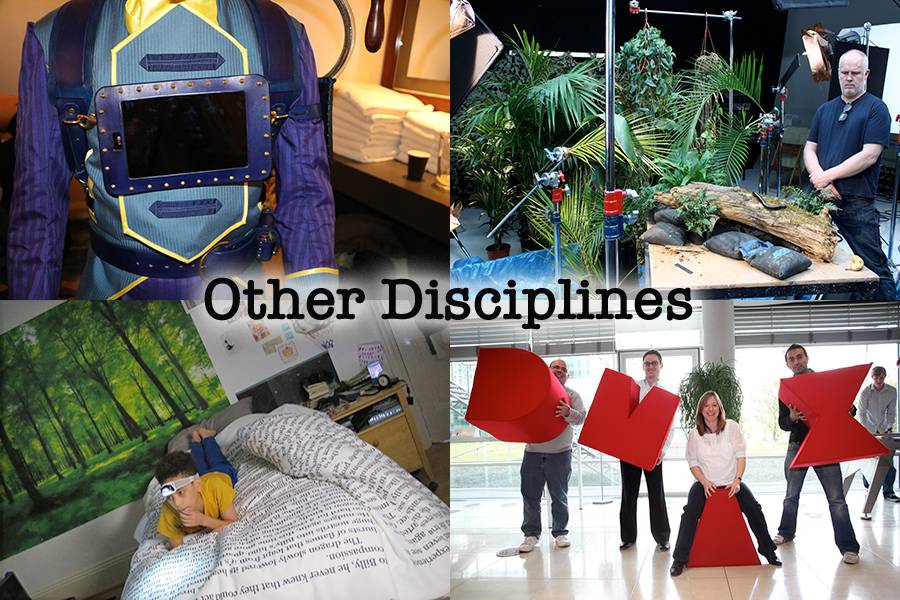 Art Department London
With over 500 commissions under our belt since 1987 we have links across the world. In addition to this, we have hundreds of tried and trusted freelancers and sub-contractors on our database. If we don't know how to do it ourselves, we almost certainly will know somebody who does. And with production and studio facilities increasingly moving out to East London we are ideally situated in Hackney to take advantage of these exciting developments.
Einstein's Octopus – Hands on in three dimensions!